Michael Jackson dies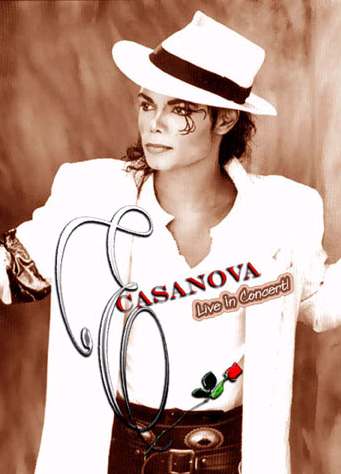 Agence France-Presse
First Posted 07:03:00 06/26/2009

Filed Under: death notices, Entertainment (general), Celebrities, Music
Most Read Other Most Read Stories x
Showbiz and Style
Madonna 'can't stop crying' over Jackson
Jackson's riches-to-rags story a mystery
RP jailbirds reprise Jackson YouTube tribute
Neverland delighted, haunted Jackson
RP politicians danced to, dressed like MJ
Vatican paper hails Jackson
No foul play in Jackson death--coroner
Michael Jackson dies
Master mime helped inspire Jackson moonwalk
'Orphaned' stars plan the future
Shia: Megan Fox is a sweetheart
'Sleeping in the dark may slow aging'
Showbiz and Style Most Read RSS
Close this LOS ANGELES— (UPDATE 2) Pop icon Michael Jackson has died, a Los Angeles County Coroner's office spokesman confirmed Thursday, sending shockwaves rippling across the entertainment world.
Lieutenant Fred Corral told CNN Jackson, 50, was pronounced dead at 2:26 p.m. (2126 GMT) local time after reportedly suffering a cardiac arrest.
"I can tell you at this time that we were notified by West Los Angeles Police Department detectives that Mr Jackson was transported ... to the hospital, and upon admitting, he was unresponsive and was pronounced dead at approximately 2:26 this afternoon," Corral told CNN.
Corral said an autopsy would "most likely" be carried out on Friday but would not speculate on the exact cause of death.
"Everything is still ongoing. We will be responding to the hospital to move Mr Jackson to our facility where he will be examined to determine the cause of death," Corral said.
"As far as I'm aware, we were notified by LAPD detectives that Mr Jackson was brought in by paramedics to the hospital in full cardiac arrest and then he was later pronounced dead.
"At that point, as I said, there's no further medical history until we get and review the medical records."
This came as Jackson prepared to make a keenly anticipated concert comeback in London, his first series of shows in more than a decade and the first since his 2005 acquittal on child molestation charges.
However those concerts -- billed as the "final curtain" -- had been thrown into doubt after Jackson pushed back the opening dates last month.
Organizers of the concerts at the time stressed the delay was not linked to Jackson's health.
While Jackson reigned as the "King of Pop" in the 1980s, his once-stellar career had been overshadowed by his colorful public behavior, his startling physical transformation and multiple allegations of child abuse.
Jackson lived as a virtual recluse following his 2005 acquittal on charges including child molestation and plotting to kidnap his young accuser.
Despite his acquittal, the trial was a body blow from which the pop music superstar struggled to recover.
Four years later, Jackson is still worshipped by fans for revolutionizing music, dance and music videos at the peak of his success.
The attention however paid to him in recent years has been less flattering, focusing on apparent cosmetic surgery -- which he denies -- his baby dangling antics and a decade of swirling child abuse allegations.
Born on August 29, 1958, Jackson made his show business debut with four of his older brothers in the Jackson Five pop group, and went on to lead the stage clan with a piping soprano and dazzling dance moves.
By 1969, the group had signed a contract with Motown Records, becoming one of the last great acts to emerge from the legendary label.
The Jacksons produced seven platinum singles for Motown, selling over a million, and three multi-platinum albums, selling more than two million. They moved to CBS's Epic Records in 1976.
Despite the early success, Jackson was to recall those years as unhappy and lonely ones. Eventually the family act broke up, as Jackson went solo.
In 1979, Quincy Jones produced Jackson's first solo album for Epic, "Off the Wall," a huge disco-oriented success that sold 10 million copies.
They teamed up again in 1982 for what would be Jackson's breakthrough album as a composer and co-producer, "Thriller," which became the top-selling album of all time, with sales exceeding 41 million
Thank You